Hey Guys!
A lot of you that know me, know how I love to upcycle and create. Being a student, I don't always get time to create but I'll be featuring lots of DIY projects both that I've done and some that I have found over the coming months.
This No Sew Foam Unicorn Purse is ideal for anyone who loves Unicorns! With glitter and bright colours, this is sure to be a hit!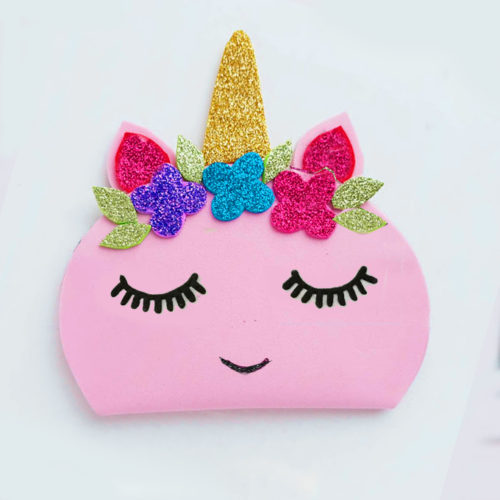 Remember, you do not have to use the colours above, White also works perfectly as the base.
What you will need
• Glitter foam in gold, green, pink, blue and black
• Plain pink craft foam
• Small Zipper
• Pencil
• Scissors
• Glue Gun
Instructions
1. Cut out a number 8 shape from the pink craft foam. Make sure the shape is symmetrical both top and bottom. you can print a template from the internet. Cut out a narrow rectangular slit about 2cm wide and a little shorter than the zip, in the top section as shown below.
2. Draw or trace all the elements,  then cut out the unicorn's ears and horn from pink craft foam. Cut out smaller ear shapes from the pink glitter foam. Cut out a gold glitter horn a little larger than the pink horn. Cut out leaf shapes from the green glitter foam and flower shapes from the other colours. Cut out Black glitter lashes.
3. Glue the zipper on the rectangular slit on the number '8' shape so that the zipper pull faces outwards.
4. Stick on the ears and the pink horn at the top.
5. Cover the pink unicorn horn with the gold glitter one. Now close the number '8' in half, by bringing the bottom half up to the top.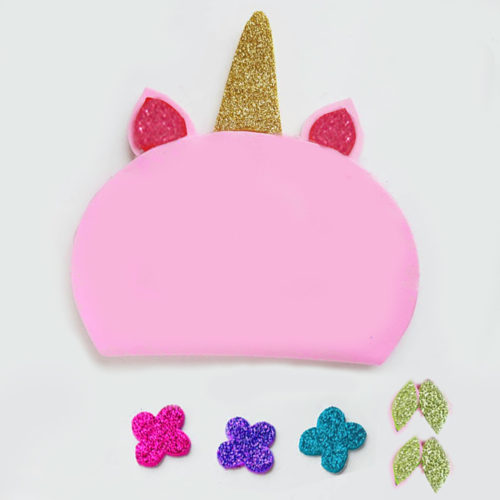 6. Glue all around to seal the open edges. When you turn the pouch around, you should be able to see the zipper pull at the back.
7. Arrange the lashes, mouth, leaf and flower foam pieces below the horn. Stick everything in place.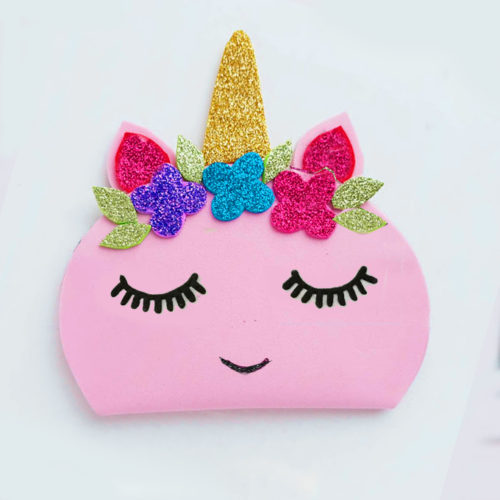 8. Let the purse dry completely before using.
Let me know what you think and don't forget to share yours!!